The Sanctuary of Our Lady of Espichel Cape, located at the westernmost point of the coast of Sesimbra, is a unique civil and religious architectural complex, which combines the monumentality of the building with the immateriality of religious devotion. It is composed of the church, hostels, the Ermida da Memória (Memory Hermitage), the Casa da Ópera (Opera House), in ruins, the Hortas dos Peregrinos (Pilgrims' Vegetable Gardens) , the Casa da Água (Water House) and the aqueduct. The landscape setting of this monument, on a plateau that ends in cliffs onto the sea, makes it monumental.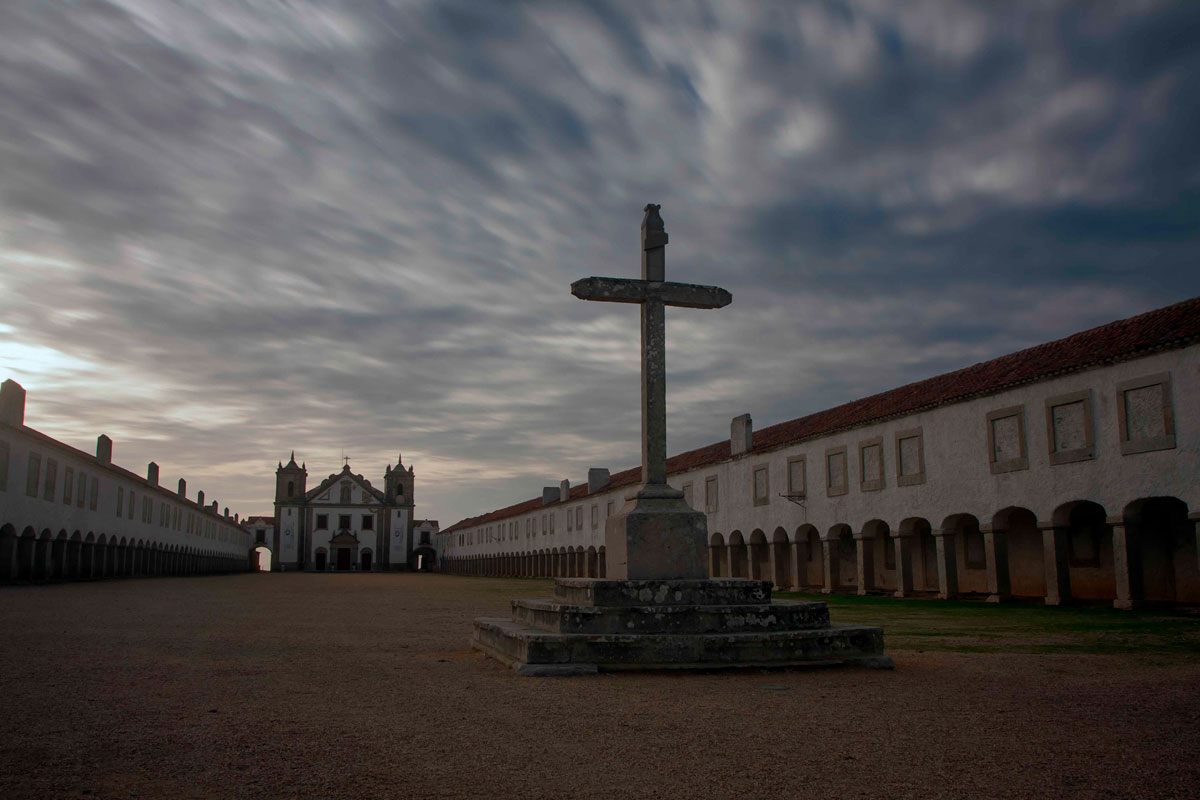 The Ermida da Memória, central element of the Sanctuary, located at the top of the Lagosteiros Bay's southern cliff, marks the place where, according to the legend, the image of the Virgin appeared in 1410, which led to the cult of Our Lady of the Espichel Cape.
The high influx of pilgrims to the site, linked to the constitution of the Brotherhood of Our Lady of the Cape in 1432, led to the erection, from 1701 to 1770, of the main buildings that today make up the architectural complex: the Casa da Água, supplied by an aqueduct, the Church, built between 1701-1707, in plain architecture style, two wings of inns built after 1715 and enlarged between 1745-1760 and the Casa da Ópera, built at the end of 1800's
With the Napoleonic invasions, the cult goes into a progressive decline, curbed however by various restoration works carried out over the last decades.
Currently, the religious ceremonies at the Sanctuary of Our Lady of the Espichel Cape continue, in particular through the candle celebrations of Azoia, Palmela and Sesimbra, festivities that take place in the months of March and April and August and September, respectively. Its rehabilitation for tourism, always safeguarding its religious component, is scheduled for the coming years.