The store Yes Sesimbra, in the Fortress of Santiago, offers a range of promotional items from Sesimbra. The graphic line was inspired by the traditions associated with fishing and the sea and by the street art that exists throughout the village.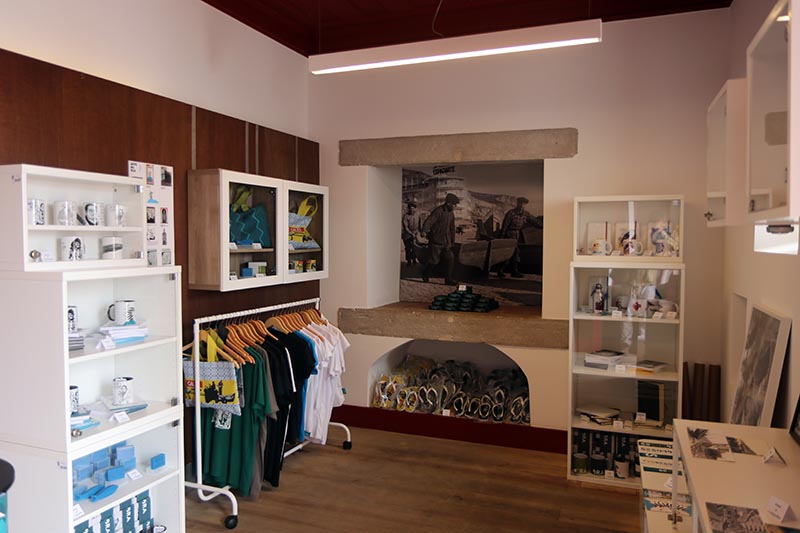 The collection is divided into three major themes: Traditions, which include posters, postcards and notepads with some of the most emblematic old photographs of Sesimbra; Arte na Rua (Street Art), with the artwork that decorates the doors and walls of the village, among which are the popular expressions used in Sesimbra incorporated in t-shirts, beach bags, slippers, mugs and notepads; the trademark "Sesimbra", applied to t-shirts, mugs, corkscrews, notebooks and many other objects. Each item bears a small label referring to the author of the work and explaining, in Portuguese and English, the context of the image used, where the original is located, in the case of street art, and the meaning of the "pexitas " expressions used in various items. The prices are very attractive because the objective is that the items are acquired and the image of Sesimbra taken to the four corners of the world.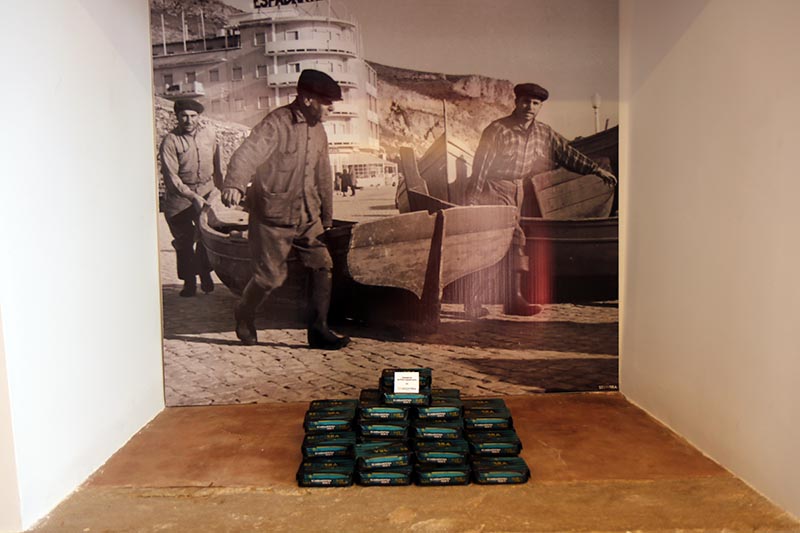 The City Council also created a Sesimbra Scabbardfish Preserve, made exclusively from fish caught by the local fleet and prepared by ArtesanalPesca, which is on sale at the Yes Sesimbra store, in the Fortress of Santiago, and which highlights the most important to the local fleet and, at the same time, remembers the old canneries that existed in the village.