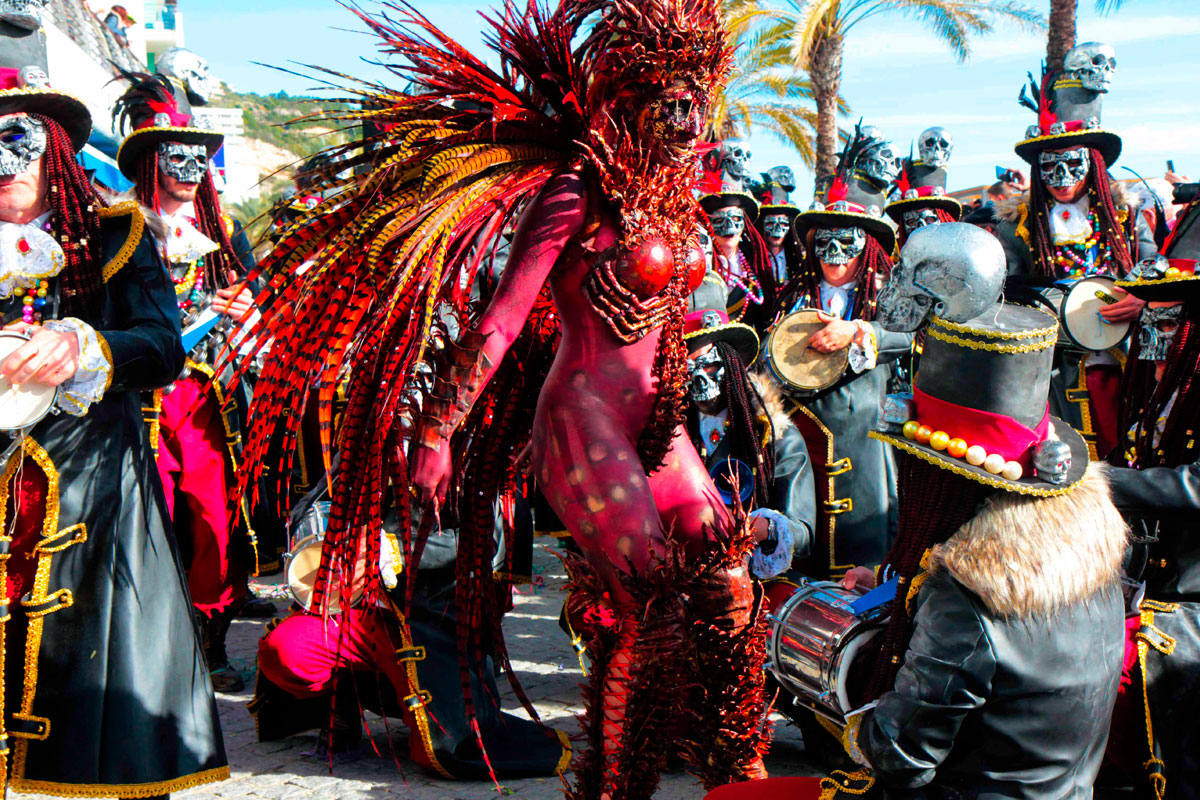 The main parades, organized by Samba schools and Axê groups, file along the waterfront of Sesimbra on Sunday and Tuesday and are joined by over a thousand participants and thousands of revelers. Preparations for this great festival begin several months before, and in January the colors and rhythm of Carnival instantly take over Sesimbra.
This time of year, the homes of samba schools and Axê groups are filled with the bustle of preparations to the last detail, of one of the most beautiful parades in Portugal. People of all ages dedicate their free time to brush up outfits, finalize props, perfect choreographies and dance steps and finetune voices and instruments.
Many of the rehearsals are held on the streets, next to the beach, gathering quite an audience.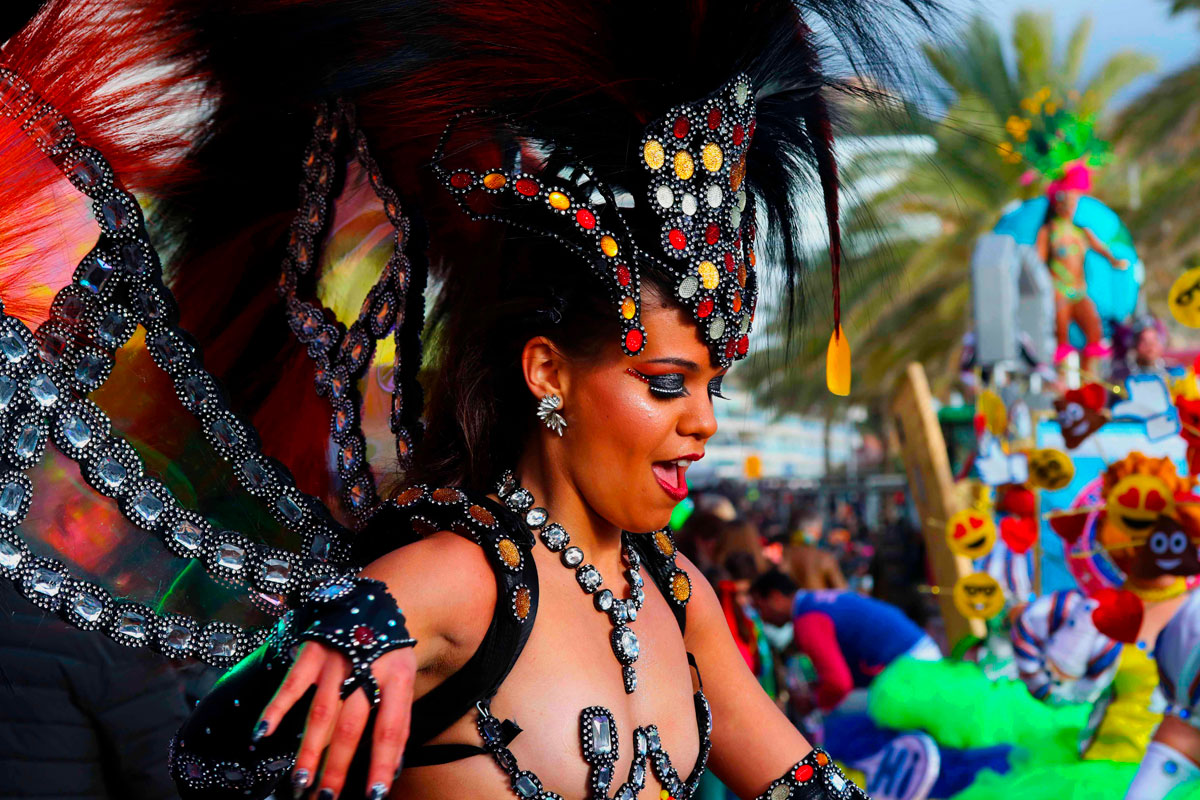 One cannot speak of the Sesimbra Carnival without mentioning the masquerade balls held at the homes of local community groups and which are, for many, its true essence and what makes it unique.
And if in most places the important days are the fat Sunday and Tuesday, in Sesimbra the party continues on Monday afternoon, with the clown parade, which has already achieved the feat of bringing together more than 3000 costumed participants and is considered the world's largest.