It is difficult to recognize the Sara Tavares that was revealed to us more than 20 years ago.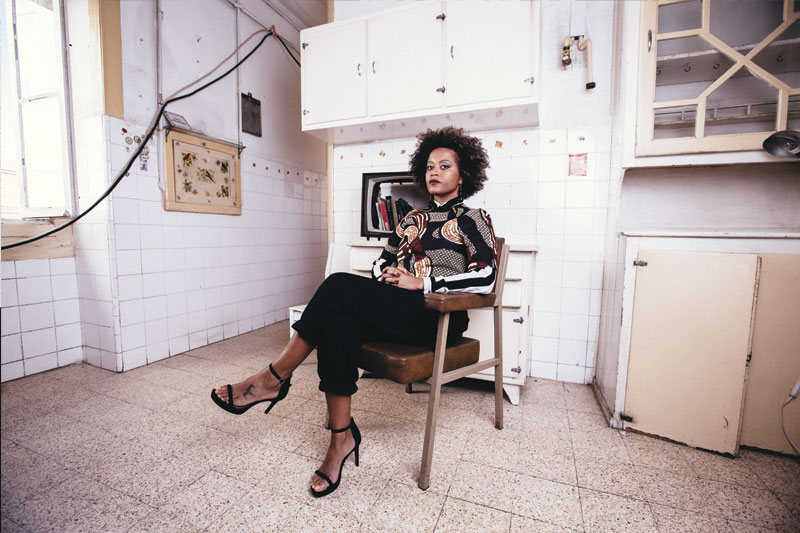 Her first album was recorded with the gospel choir Shout! The second, Mi Ma Bô, suggested an afropop-soul fusion sound rarely attempted in Portugal, which would become a Gold Record. Both were giant steps towards a personal and inalienable sound, where her Cape Verdean roots, her love of soul and the ease with which she treats a melody contribute to the creation of true world music. Balancê, the third album, was at the same time proof that this talent was not willing to remain in a box; her true international business card, distributed around the world; and the confirmation of a singer-songwriter capable of bridging the gap between Africa and Europe with a unique sensitivity.
All were recognized by the commercial success (in Portugal, Balancê reached Platinum Record) and by critical acclaim (Sara Tavares was nominated as Newcomer Artist for the BBC World Music Awards in 2007).
In 2011 Sara Tavares won the Best Female Voice Award at the Cape Verde Music Awards; participated in studio collaborations with several artists, namely Buraka Sound System; and shared the stage with Nelly Furtado and Joss Stone at summer festivals. 2015 was a year of collaborations both on record and live, and in 2016 she released the single that previewed her new album, Coisas Bunitas. In 2017 she returned with Fitxadu ("Closed" in Cape Verdean Creole), the name of the fifth album of originals, in which she shared the musical production and composition of her songs, with names such as Kalaf Epalanga, Toty Sa'Med, Manecas Costa, Bilan , Princezito, Nancy Vieira or Paulo Flores.